Borey Sovannaphumi is an urban integrated mixed-use community development that strives to bring modern deluxe homes that range from low-cost shop-houses, and modern but affordable stand-alone family units to premium resort-style villas lake houses. We at Borey Sovannaphumi look to bring modern urban living at its finest to all our residents. To give everyone the chance to acquire their dream homes in an ideal community that suits every family's budget. Whether you're investing in your first home or seeking to accommodate a growing family, you'll find plenty of options in our portfolio, expertly designed to fit every family's lifestyle.
 Historically, Cambodian living has always been intertwined with the elements of earth and water. The harmony between the two has allowed our culture to flourish with vitality and wonder. The Mekong and Tonle Sap rivers of Cambodia are the country's lifeblood, providing its people with food, water, and life. This was how Borey Sovannaphumi was born. Strategically located right between the two rivers, when we first stepped foot on the land, we were enchanted by the lake that was being fed by the two rivers. We knew at that moment that this presented the perfect place their dream community would thrive. We took that dream and made it into a reality, bringing a way of life that is both world-class and deeply rooted in Cambodian heritage.
To Sokny Sao, Borey Sovannaphumi's CEO, the community he strived to build was guided, not by the market's standards and the competition's make, but by his dream of building a community where people would want their children to be nurtured and grow. This was his dream project, one that he truly took to heart. To him, everything that Borey Sovannaphumi would offer is something that he can be proud of regardless of price. That every unit should have enough space inside, outside, and around the actual homes.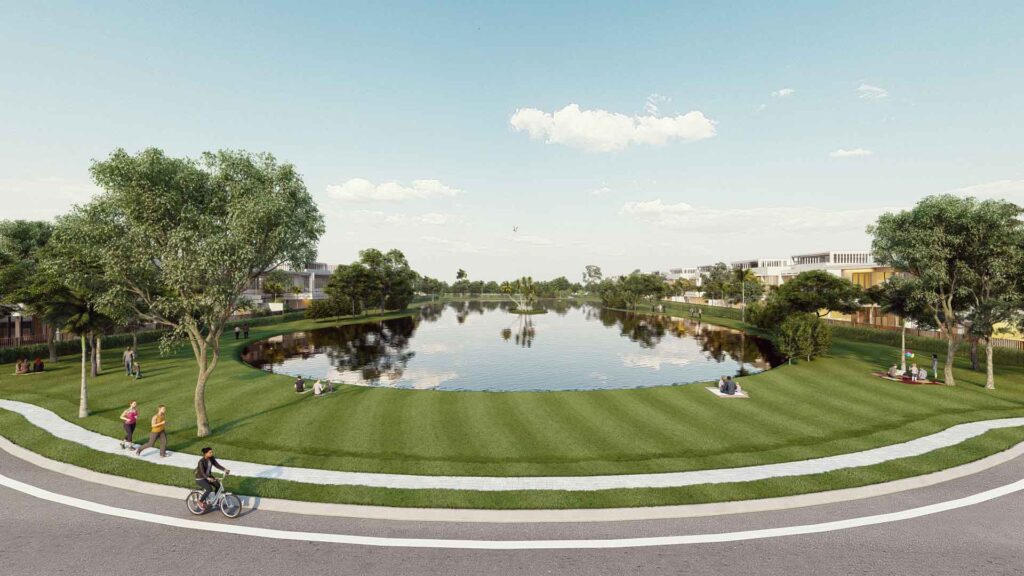 That every home would be built at the highest possible standard and finish, knowing it should stand the test of time for every family's future generation. Because he saw the houses not as units but as places where families will live and grow, he made sure that part of that dream is to develop a truly world-class community around the units – secure jogging paths around the whole development, ample green parks and play area for the whole family to enjoy, well lighted, wide roads that provide the highest levels of safety to all the residents. Borey Sovannaphumi's lake is the centerpiece of the whole development. He saw it as the one that holds the whole community together. A facility that is truly unique just like the whole Borey Sovannaphumi development, because it's the only one that is truly born from the heart and grown with passion, offered proudly to every family. This is the dream we follow every day.